My Mother's Nose
Film programme
Harilay Rabenjamina, Le nez de ma mère (My Mother's Nose), 2021, 17 min
Rayane Mcirdi, Le Jardin (The Garden), 2021, 22 min
Sara Sadik, Khtobtogone, 2021, 16 min
Mawena Yehouessi, Sol in the Dark: Episode 1, 2022, 12 min
Josèfa Ntjam, Dislocations, 2022, 18 min
This programme of five French-language artists' films responds to Sara Sadik's installation, Ils finiront dans des ravins (They will end up in ravines) (2022), on view in Gallery 10. The films presented here highlight the artistic context of Sadik's work, the constellation of peers and ideas from which it emerged, and their shared political context, including pervasive structural discrimination and the contemporary ramifications of colonial histories.
Far from mere reactions to oppressive forces, each work demonstrates the capacity of artists to imagine, tell stories, build communities and lineages, and write new narratives – even in the face of challenging circumstances. The films presented in the programme explore personal experiences of shame, family histories, and quests for love and security, with politics often emerging obliquely. Some delve into history, questioning harmful tropes and the lineage of domination. Yet ultimately, they offer new readings of histories and connected communities.
Curated by Lucas Morin, Art Jameel
Read more on each film: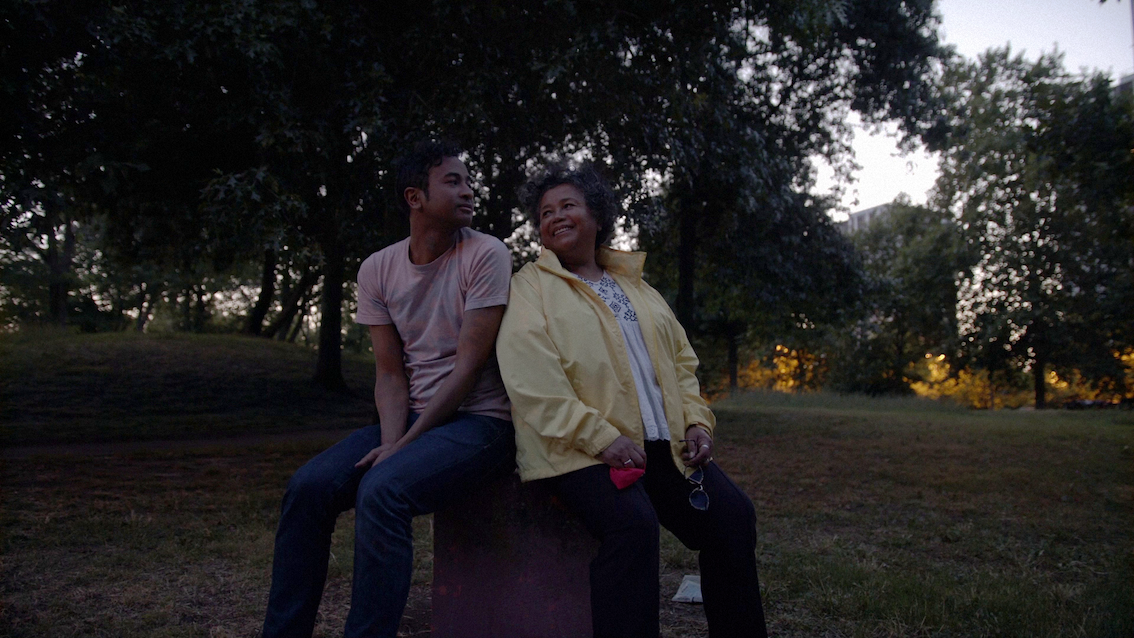 Harilay Rabenjamina
Le nez de ma mère (My Mother's Nose)
2021
17 min
Courtesy of the artist. Collection Capc musée d'art contemporain, Bordeaux 
In My Mother's Nose, unexpected nose surgeries undertaken by Rabenjamina's sister and mother set the stage for an exploration of family dynamics, delving into the impact of shame and inherited representations on lineage and empathy. The daughter's decision to change her nose becomes an affront to her mother, who feels the need to do the same. Initially in disbelief, the artist eventually accepts his mother's choice as proof of her agency. 
Harilay Rabenjamina (b. 1992, lives and works in Paris) works across film, performance, photography, installation and songs. Harilay's work has been presented at Palais de Tokyo (Paris); Centrale Fies (Dro); Théâtre Arsenic – Les Urbaines (Lausanne); Fondation Louis Vuitton (Paris); Capc musée d'art contemporain (Bordeaux); Maison Populaire (Montreuil); Les Rencontres d'Arles (Arles); Auto Italia (London); Lafayette Anticipations (Paris); PEACH (Rotterdam); and Goswell Road (Paris).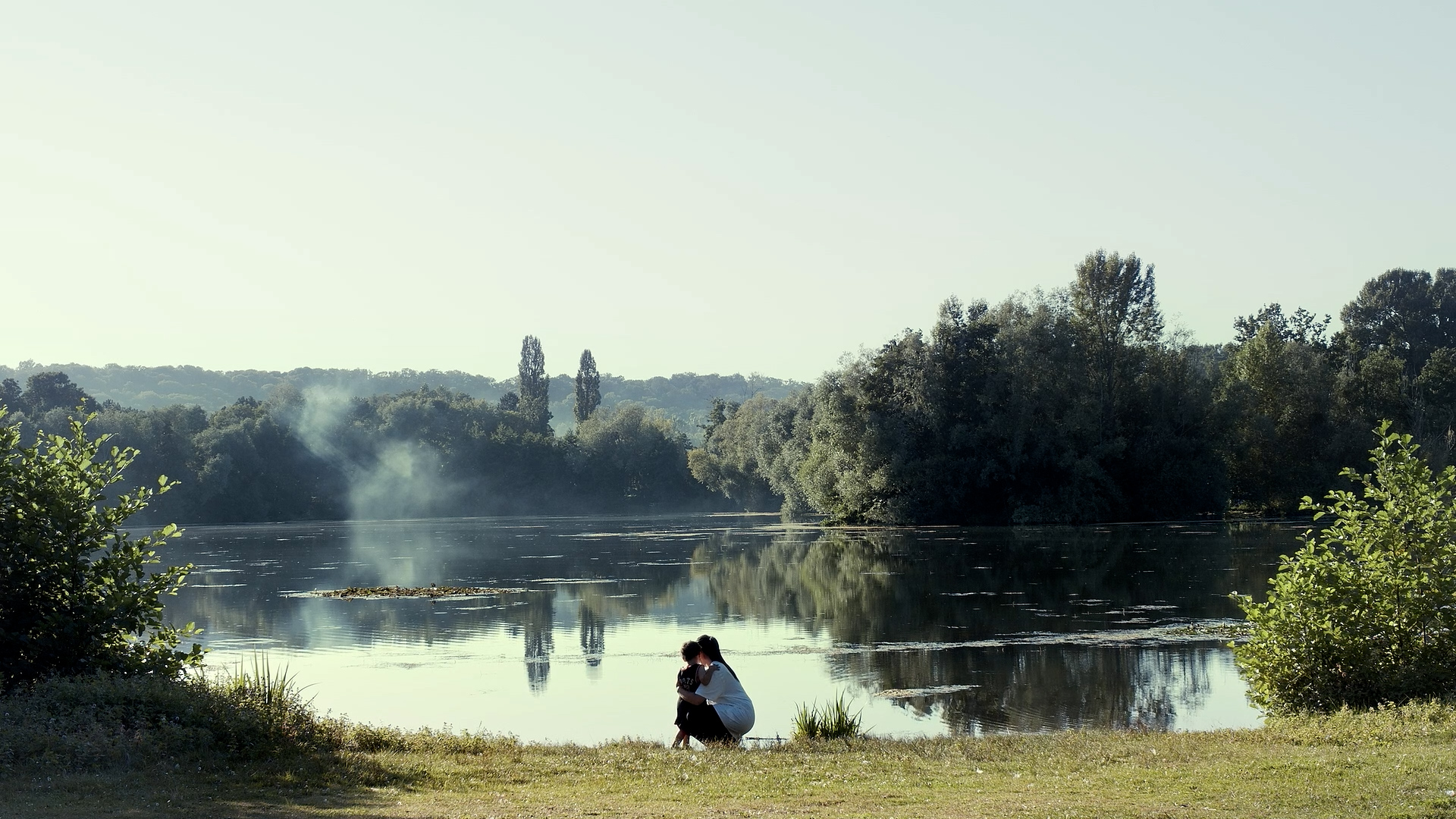 Rayane Mcirdi
Le Jardin (The Garden)
2021
22 min
Courtesy of the artist and Galerie Anne Barrault 
During a family picnic in the park, Mcirdi documents a candid conversation between his mother and aunts, who reflect on their childhood years. As the women reminisce about the past, they detail their difficult beginnings in Paris' squatter settlements with no running water and electricity, and having to share crowded living spaces with extended family members from Algeria. They recall their subsequent move to the Mourinoux neighbourhood, and their shared delight over the simple luxuries of indoor heating and having more than one room. Known for blurring the line between documentary and fiction in his video, here Rayane Mcirdi presents a close look at first-generation immigrant experiences. 
Rayane Mcirdi (b. 1993, lives and works in Asnières) graduated from the Paris School of Fine Arts in 2019. He had his debut solo exhibition at Galerie Édouard Manet, Gennevilliers in 2021. In 2022, his works were featured at CAC Passerelle and Palais de Tokyo (Paris), while he held his first solo show at Galerie Anne Barrault (Paris). Mcirdi's recent features include a 2023 film dedicated to the Chibanis, commissioned by Zineb Sedira, and the presentation of his Croissant de Feu (Crescent of Fire) (2021) trilogy at the Centre Pompidou (Paris) in 2023.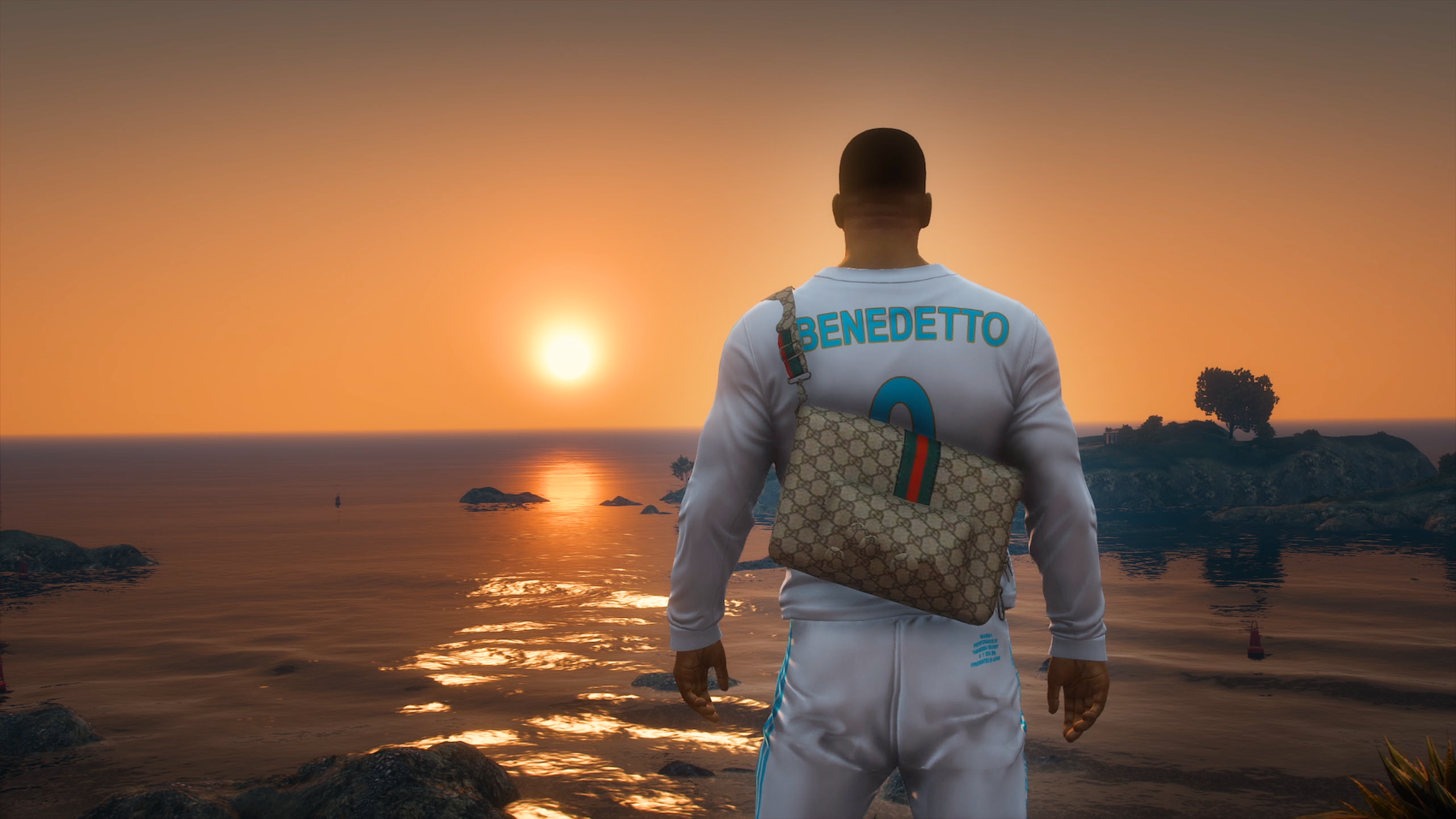 Sara Sadik
Khtobtogone
2021
16 min
Courtesy of the artist and Crèvecœur, Paris
Sara Sadik sheds light on the stories of young French men's struggles within overwhelming negative social representations. Using the popular video game Grand Theft Auto V to recreate a digital Marseille, Khtobtogone portrays the personal journey of Zine, a young man aspiring to become a better person to prove himself worthy of asking for his girlfriend's hand in marriage (known as 'Khtob' in Arabic). A member of the Maghrebi diaspora from a working-class background, Zine's story in Khtobtogone highlights the pressures of masculinity, race, and class that often lead to feelings of inadequacy. Khtobtogone is inspired by the real-life stories and words of Ahmed Ra'ad Al Hamid and Brian Chiappeta.
Sara Sadik (b. 1994, lives and works in Marseille) obtained a master's degree from the Bordeaux School of Fine Arts in 2018. Sadik's works have been shown at MACRO—Museum of Contemporary Art of Rome; Matadero Madrid; Sadie Coles HQ (London); Gladstone Gallery (New York); Schinkel Pavillon (Berlin); Biennale de Lyon; and Palais de Tokyo (Paris). Sara Sadik is represented by Crèvecœur, Paris.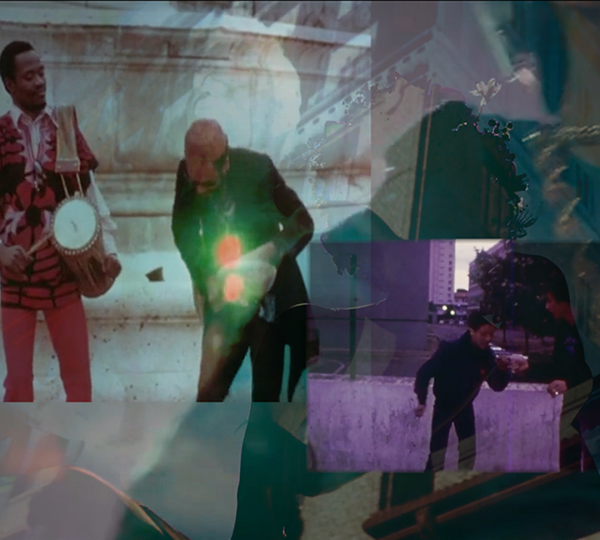 Mawena Yehouessi
Sol in the Dark: Episode 1
2022
12 min
Courtesy of the artist and Spectre Productions 
Mawena Yehouessi's film is a multimedia poetic collage that investigates the term 'lascar'. The term notably referred to South Asian soldiers enrolled by the European colonial forces at sea, and nowadays is used in French as a derogatory term targeting racialised youth from the underprivileged peripheries of France's large cities. With contributions from over fifty artists, researchers and students, Yehouessi demonstrates the plurality of meaning in the one term, drawing together diverse yet collectively marginalised groups. 
Mawena Yehouessi (b. 1990, Cotonou, Benin, lives and works in Paris and Nice) is a collisionist: art curator, re.searcher and an artist. Founder of the Black(s) to the Future collective and currently completing a PhD at Villa Arson/Université Côte d'Azur, she is part of those ghost generations of un-classifiable-beings, whose wor(l)ds, imaginaries, hustles and jobs are an aggregation of slashes, glitches, undercommonings and displacements.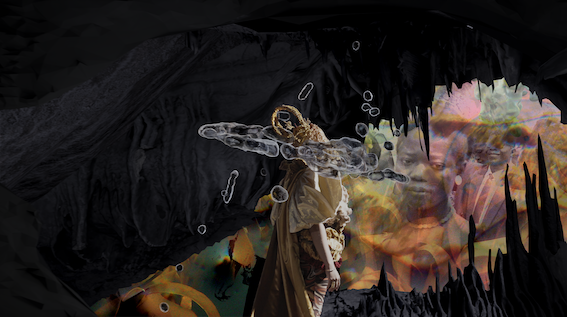 Josèfa Ntjam
Dislocations
2022
18 min
Courtesy of the artist and N₁COLETT₁, London 
Written and directed by Josèfa Ntjam, in collaboration with Sean Hart and Nicolas Pirus. Co-produced by Aquatic Invasion Production, Palais de Tokyo, Paris, and Cincinnati Contemporary Arts Center, Cincinnati
As the viewer is guided through a digital asteroid field by a masked figure, the narrator contemplates the nature of history. Within a cave, the walls come alive with projected clips depicting the Cameroonian war of liberation from France. These scenes hold personal significance for Ntjam, who shares family anecdotes and memories tied to this traumatic event. The surreal setting of the cave in outer space and the non-linear presentation of historical footage challenge traditional notions of chronological history, offering an alternative perspective. Through tracking shots and references to space and water, Ntjam explores the ever-moving relationship between the two, mirroring the dynamic treatment of history in this film.
Josèfa Ntjam (b. 1992, Metz, France, lives and works in Saint-Étienne) is an artist, performer and writer whose practice combines sculpture, photomontage, film and sound. She studied in Amiens, France, Dakar, Senegal (Cheikh Anta Diop University), and graduated from the École Nationale Supérieure d'Art, Bourges, France (2015), and the École Nationale Supérieure d'Art, Paris-Cergy, France (2017).
SEE ALL EVENTS