'The Distance from Here' explores personal responses to and interactions with space and time. This group show explores how our bodies become essential materials through which to navigate the day-to-day spaces we inhabit, and the interconnectedness of the body with space through touch, language, movement and memory. Focusing on spaces of transition, both physical and non-physical, the works in the exhibition explore the 'in-between' spaces and exchanges that are often forgotten, overlooked or arise during periods of prolonged reflection.      
The artists included in the exhibition cover wide ground, drawing on personal understandings of isolation, movement, boundaries, displacement, confinement and waiting; their works speak to each other through multiple shared concerns, moving between fiction and truth, the ordinary and curious, then and now, visible and invisible, presence and absence, and the familiar or everyday. The works, although made over the past fifteen years, also resonate with our precarious current times, as we navigate and contemplate our own shifting relationship with space and time. 
'The Distance from Here' is drawn largely from the Art Jameel Collection and features several new commissions; the exhibition includes works by Mona Ayyash, Yto Barrada, Hicham Benohoud, Jason Dodge, Shilpa Gupta, Joana Hadjithomas and Khalil Joreige, Sreshta Rit Premnath, Hrair Sarkissian, Do Ho Suh and Anup Mathew Thomas. 
The exhibition will be accompanied by a public programme of artist's talks and curator-led tours; a film programme, screening in Gallery 9 from November 30, 2021 to January 2, 2022; and an exhibition catalogue, published by Art Jameel and produced in collaboration with the Art Jameel Library, with essays by Dawn Ross, Nadine Ghandour and Mihir Wairkar. 
A reading list for 'The Distance from Here' is available online. Please visit the Jameel Library to access books and other material related to the exhibition.
For more information about the artists and works in the Art Jameel Collection please click here.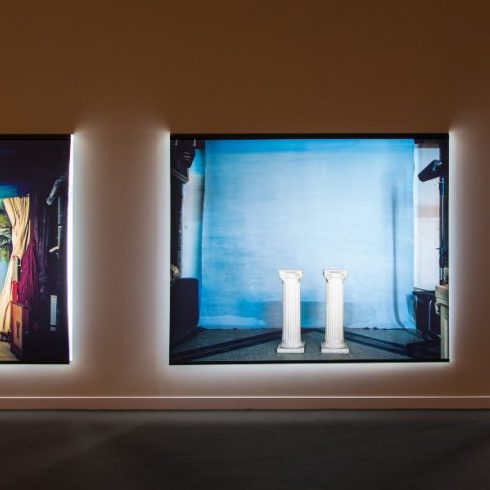 SEE ALL EVENTS